Become a ValleyCare Charitable Foundation (VCCF) Champion by clicking on the donate button or fill in the form below to make a monthly donation to support your community hospital, Stanford Health Care – ValleyCare. Our nonprofit Hospital is reliant on private donations. When you become a ValleyCare Champion, your monthly investment helps make a big difference a little at a time.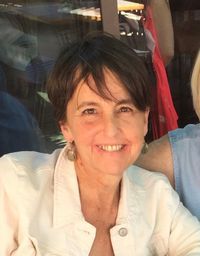 "When asked 'Why give?,' I realize my commitment to ValleyCare runs pretty deep.  It's not the buildings, but the work.  The commitment my coworkers show to bring the best to our patients, our clients, every day.  They do this with less, not looking for someone to solve the problem for them but ways in which they can make it happen with resources they have. The little bit I offer each month -- really a couple of lattes' worth a week -- hopefully helps aid the work my colleagues do or, even better, dream to do." - Mary K. Dunn, VCCF Champion; Director - Nursing, Nursing Administration

Your donations can be pooled with others to invest in important initiatives such as equipment upgrades, innovative programs, and more. They can also be used to purchase a wig for a breast cancer patient in need, provide nutrition classes, fund physical therapy for a cardiac patient, and many other things!  See our Impact Stories here.
What you receive as a VCCF Champion:
A personalized wallet supporter card (mailed annually)
A special invitation to our private Annual Meeting with Hospital and Foundation leadership, in July
An invitation to a special Hospital tour for a behind-the-scenes look at what's new
Recognition in our communications
Here's how it works:
Each month your credit card is charged. You can choose the day of the month.
Each January you will receive a consolidated statement of your donations to aid in your tax preparations. Donations to VCCF are tax-deductible.
You can make changes or stop payments at any time. Just call Gayle Cowan at 925-373-4560.
Thank you for becoming a monthly donor!  
Your gift is tax-deductible to the extent permitted by law. Please consult your tax advisor. Our tax ID number is 94-2941652.