ValleyCare Speaker Series at the Bankhead to Feature Internationally Recognized Neurologist and Researcher Who Will Share Insights on the Aftermath of Stroke
For Immediate Release: December 27, 2019
Livermore, CA – On January 9, 2020, ValleyCare Charitable Foundation (VCCF) and Livermore Valley Performing Arts Center will present the next ValleyCare Speaker Series: "The Aftermath of Stroke: Improving What Goes Right and Preventing What Goes Wrong," with Marion Buckwalter, MD, PhD. Dr. Buckwalter, who has over 65 publications, including journal articles and conference proceedings, has also presented at the World Economic Forum. She has worked as an ICU neurologist at Stanford, caring for stroke patients and serving as co-investigator on over 50 clinical stroke studies. Drawing on her decades of experience, Dr. Buckwalter will discuss her research on neuroinflammation and stroke recovery, and review ongoing studies.
In March 2019 Dr. Buckwalter and her colleagues published findings that transient changes in the numbers and activation levels of a handful of circulating immune cell types can predict the likelihood of dementia one year after a stroke. "Being able to identify, early on, patients who are at risk for dementia is a first step toward figuring out how to treat those at-risk patients," she said.
Dr. Marion Buckwalter is Associate Professor of Neurology, Neurological Sciences, and Neurosurgery at Stanford University. She is also Deputy Director of Wu Tsai Neurosciences Institute at Stanford University and co-founder of the Stanford Stroke Recovery Program. The Wu Tsai Neurosciences Institute is dedicated to understanding how the brain gives rise to mental life and behavior, both in health and in disease. Their research community draws from and informs multiple disciplines, including neuroscience, medicine, engineering, psychology, education, and law. The Stanford Stroke Recovery program is dedicated to improving the function and quality of life of stroke survivors. The program aims to bridge the barriers between neuroscience, engineering, and clinical research, to develop new therapies for stroke survivors. Their multidisciplinary team of scientists is constantly innovating to develop and test new treatments that will improve gait, arm function, and cognition after stroke. In addition to advancing research in the field of stroke recovery, the Stanford Stroke Recovery Program has a strong clinical neurological rehabilitation program that serves stroke patients from the Bay Area and beyond.
Dr. Buckwalter is the Principal Investigator of Buckwalter Lab. Her laboratory's goal is to improve how people recover after a stroke. They use basic research to understand the cells, proteins, and genes that lead to successful recovery of function, and also how complications that impact quality of life after stroke develop. Ongoing projects are focused on understanding how inflammatory responses are regulated after a stroke and how to make recovery faster and better after stroke. With their collaborator Frank Longo, MD, PhD, they have discovered a new drug that improves the speed and degree of recovery when mice are given the drug beginning three days after stroke. Developing it in animals to a point where it can be tried in people is a top priority.
"There are millions of stroke survivors currently living with disabilities that prevent them from walking, feeding themselves, or communicating with their loved ones," said Shaké Sulikyan, Executive Director of ValleyCare Charitable Foundation. "It is comforting to know that Dr. Buckwalter and her team are working to bridge the current knowledge gap about the mechanisms by which neurological recovery occurs and helping to develop FDA-approved therapies to aid people recovering from stroke. We are looking forward to welcoming Dr. Buckwalter to the Tri-Valley to learn more about her research and what the future may hold for improving outcomes for stroke survivors."
The ValleyCare Speaker Series will continue in May. In "The Rise of Superbugs and Vaccine-Preventable Infections" on May 7, 2020, Dr. Jake Scott will focus on the alarming increase in the number of antibiotic-resistant organisms causing infection and what doctors, patients, and society can do to stem the rising tide of these superbugs. Co-Director of Antimicrobial Stewardship at Stanford Health Care – ValleyCare, Dr. Scott will also discuss common misconceptions and issues related to vaccines and infectious diseases.
ValleyCare Charitable Foundation (VCCF) is an independent, nonprofit 501(c)(3) charitable organization dedicated to the health and betterment of the Tri-Valley through the ongoing funding of our local Hospital, Stanford Health Care – ValleyCare (SHC – VC), and its innovative medical programs. Forward-thinking and community-driven, VCCF helps ensure that patients and loved ones have world-class medical care and lifesaving services and technology close to home. To learn more about VCCF and the impact of donations at SHC – VC, visit givevalleycare.org or call 925-373-4560.
Livermore Valley Performing Arts Center (LVPAC) is an independent 501(c)(3) nonprofit offering wide-ranging programs that provide access to the arts for the Tri-Valley community and beyond. The Bankhead Theater, together with the Bothwell Arts Center, present numerous events each year including performances, speakers, films, classes and exhibits, as well as extensive educational outreach in the arts. They provide a home to eight resident performing arts companies and over 40 studio artists and cultural arts instructors. To learn more about LVPAC or purchase tickets for Dr. Buckwalter's presentation on January 9, visit lvpac.org or call the box office at 925-373-6800.
###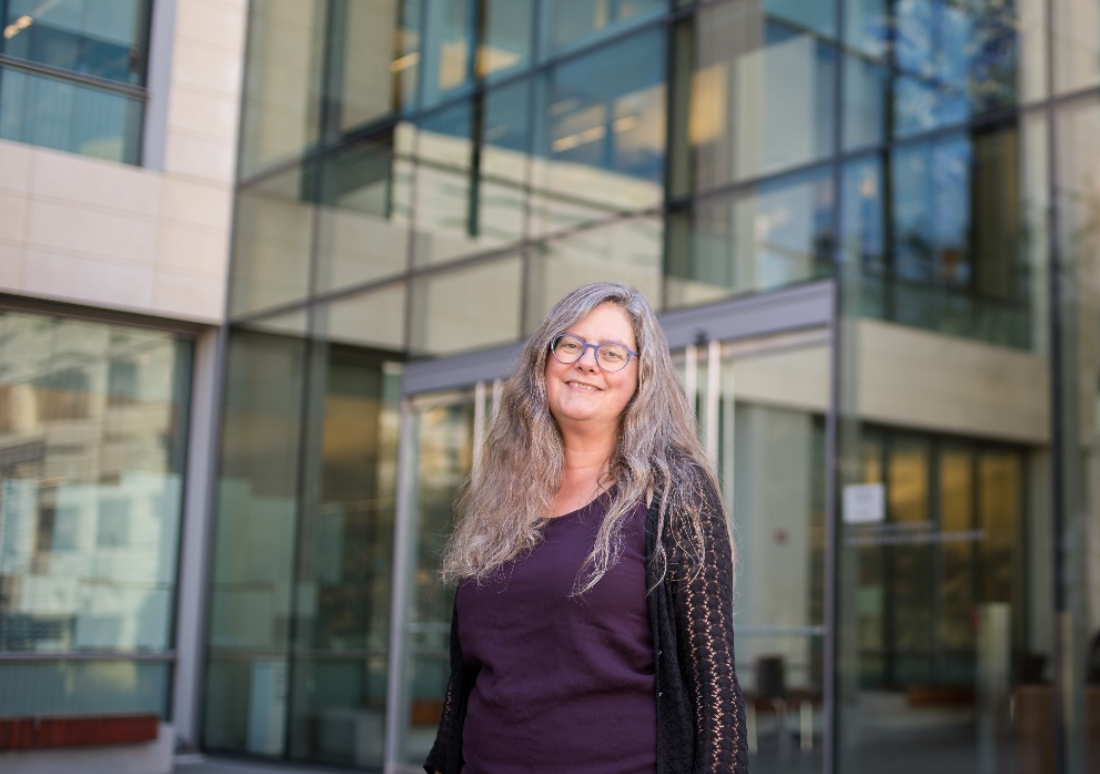 Marion Buckwalter, MD, PhD, Associate Professor of Neurology, Neurological Sciences, and Neurosurgery at Stanford University; Deputy Director of Wu Tsai Neurosciences Institute at Stanford University; and co-founder of the Stanford Stroke Recovery Program
(photo courtesy of Dr. Buckwalter)
Contact:
Shaké Sulikyan, Executive Director
Phone: (925) 373-4560
Email: vccharitable@stanfordhealthcare.org