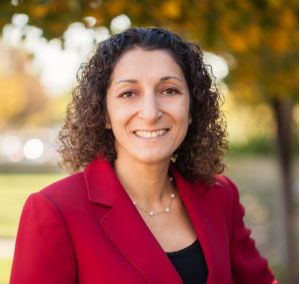 Shaké Sulikyan, President
Dear Friends and Supporters,
On behalf of the ValleyCare Charitable Foundation and Stanford Health Care – ValleyCare teams, I'd like to thank you for your philanthropic partnership. Your generosity enables our local Hospital to continue serving our community and their healthcare needs.
For everyone in our community, and across the world, these are unusual times as we navigate the global outbreak of COVID-19. In this ever-changing climate, I am mindful that you are concerned about looking for answers. We encourage you to visit Stanford Health Care's Novel Coronavirus (COVID-19) website frequently for updated information. We'd like to assure you that the safety and well-being of our patients and staff are our top priority. All appropriate infection-prevention measures have been implemented to prevent exposure to other patients and medical staff. Please know that it is safe to come to any Stanford Health Care facility for your medical needs.
To comply with the current shelter-in-place orders in the Bay Area, the VCCF team is working mostly from home but continuing with our philanthropic activities, to ensure that our nonprofit Hospital has the necessary ongoing resources to meet the needs of our community, whether that is responding to an international public health crisis or helping patients and family members in personal health emergencies.
For almost 60 years, your local Hospital has cared for patients who turn to us in their hours of greatest need and uncertainty. Our doctors, nurses, physical therapists, social workers, and other team members are our first responders when a health crisis hits our community. They are here day and night to not only provide medical care and treatment but to offer a hand to hold or a listening ear, share an encouraging word, give a reassuring smile -- taking care of patients like you and your loved ones, treating them like family.
This Hospital started as a grassroots movement. At the time, the Tri-Valley was a small farming community and residents needing medical care faced a long trip to the nearest hospital. People like you began going door to door, raising money to build a hospital close to home, and the community support grew from there: neighbors looking out for neighbors, their generosity ensuring the health of the region, a spirit that you embody.
In 2015, our local Hospital affiliated with Stanford to become Stanford Health Care – ValleyCare, adding globally renowned expertise to our robust local offerings. With help from you and others in our community, we've been able to foster and protect the lifeline between the people of the Tri-Valley and the compassionate, personalized, high-quality medical services that enhance the greater community.
As a Tri-Valley resident, I personally feel fortunate to have access to Stanford Medicine close to home. I know that our skilled and experienced medical care team members and Hospital leaders, supported by Stanford researchers who're working around the clock to find answers, will guide us through this crisis. I feel honored to partner with you to foster health, build community, and save lives in our community.
I wish you and your loved ones good health. Please remember to follow local, state, and CDC recommendations.
Sincerely,
Shaké Sulikyan
President
ValleyCare Charitable Foundation
P.S. As we all try to adjust to our new normal, our website, social media, and email are the fastest ways for us to communicate with you, so be sure to follow us on Facebook and Instagram and sign up for our email list below on our website.
P.P.S. To make a donation in honor of our front-line staff members and to support their heroic work, click here.