Motivated by Personal Loss, Young Doctor Creates The Wish Project at Local Hospital
For Immediate Release: December 1, 2020
Livermore, CA – "When I was a trainee, my mom was diagnosed with cancer and died not too long after her diagnosis," says Dr. Minh-Chi Tran, founder and director of The Wish Project. "I spent every day in the hospital with her. I felt very alone during that time, even with my family around me and with my friends contacting me....Reflecting on that time, I hated the idea that I might have patients who might feel the same way that I felt. That's why, when I learned about this project, I wanted to make it happen for my patients."
Established by Dr. Tran in June 2018, The Wish Project is funded solely by donations to ValleyCare Charitable Foundation (VCCF) and has served over 55 families. The project at Stanford Health Care – ValleyCare brings comfort to the dying, celebrating their lives and passions, while helping to ease the grief of families by providing them a way to support their loved ones. Working with hospitalized patients and their loved ones, volunteers discover meaningful gestures and grant them in the form of a personalized wish.
One such example is the wish of a young mother of three. During her meeting with Betts Cravotto, The Wish Project Lead Volunteer, one late June, she indicated that she loved Christmas. The patient asked to have a special glass ornament created with an etched image of her family during their last vacation with the inscription "Mom is always in your heart." She requested that the ornament be delivered to her family the first week of December. The Wish Project created four identical crystal ornaments, one for each child and one for the patient's widower.
"The wishes range from special meals or favorite foods, such as cheesecake or a warm cookie, to memorable keepsakes for families, to our biggest wish to date, a 45-minute Mariachi trio performance outside the Hospital in May 2019," says Shaké Sulikyan, President and Executive Director of ValleyCare Charitable Foundation. "This holiday season we invite community members to help grant final wishes to patients at the end of their life through our crowdfunding effort, in which we hope to raise $10,000 over the next few weeks. The average wish costs just $30, so no matter the size of your donation, you will help to give a gift of compassion and dignity to a patient and a heartfelt treasure to their loved ones during the most difficult time in their lives."
Because of generous donations, VCCF has funded moments of happiness to those facing terminal illness and their loved ones. The fundraising campaign aims to expand the program within the Hospital by granting more wishes. Visit justgiving.com/campaign/wishproject to watch the short video featuring Dr. Tran, Ms. Cravotto, and a patient's family member. Every donation will help grant a final wish for a local terminally ill patient. In the words of one family member, "Thank you. This has touched my heart more than you can imagine. Please keep on doing this for people. It definitely makes the family feel like he wasn't just a chart number, but part of a family."
To make a donation to The Wish Project, visit justgiving.com/campaign/wishproject to give with a credit card, call 925-373-4560 to give over the phone or for information about donating appreciated securities or from an IRA account, or mail a check payable to ValleyCare Charitable Foundation; please write "The Wish Project" on the memo line and send to ValleyCare Charitable Foundation, 1111 E. Stanley Blvd., Livermore, CA 94550. ValleyCare Charitable Foundation (VCCF) is an independent, nonprofit 501(c)(3) charitable organization dedicated to the health and betterment of the Tri-Valley through the ongoing funding of our local Hospital, Stanford Health Care ValleyCare (SHC – VC), and its innovative medical programs. Forward-thinking and community-driven, VCCF helps ensure that patients and loved ones have world-class medical care and lifesaving services and technology close to home, both in times of crisis and in routine times. To learn more about VCCF and the impact of donations at SHC – VC, visit givevalleycare.org or call 925-373-4560.
###
Contact Information: Shaké Sulikyan, President – Phone: (925) 373-4560 – Email: vccharitable@stanfordhealthcare.org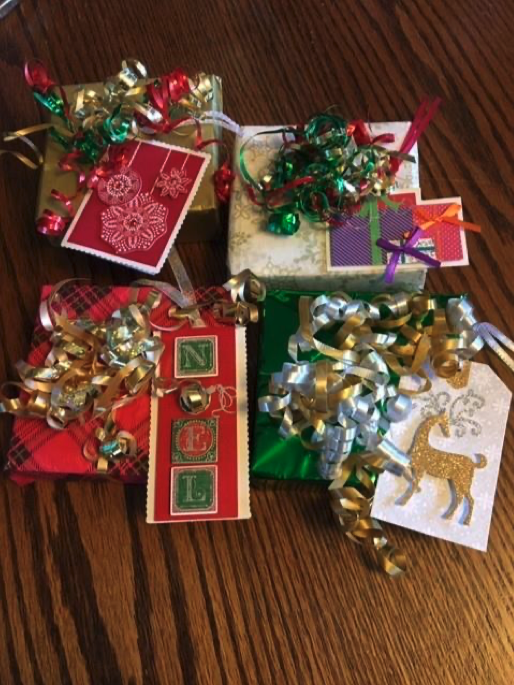 Young mother's wish: crystal ornaments etched with family photo and inscription "Mom is always in your heart"; one for each child and her widower. Photo credit: The Wish Project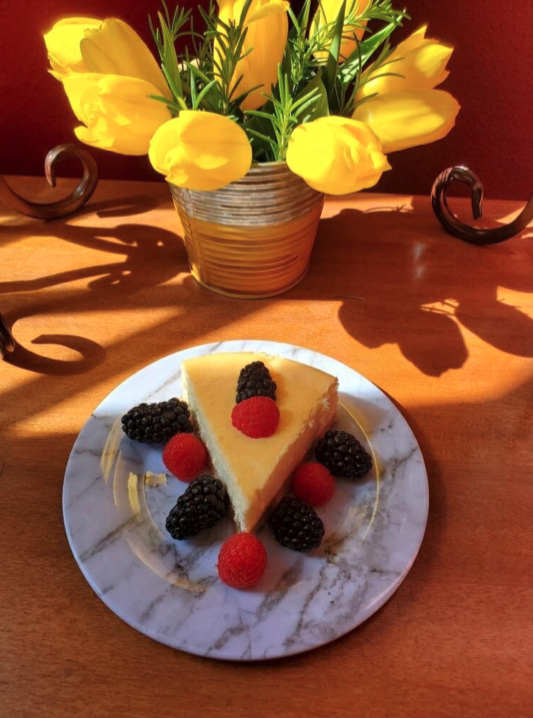 Wish: a cheesecake with fresh berries. Photo credit: The Wish Project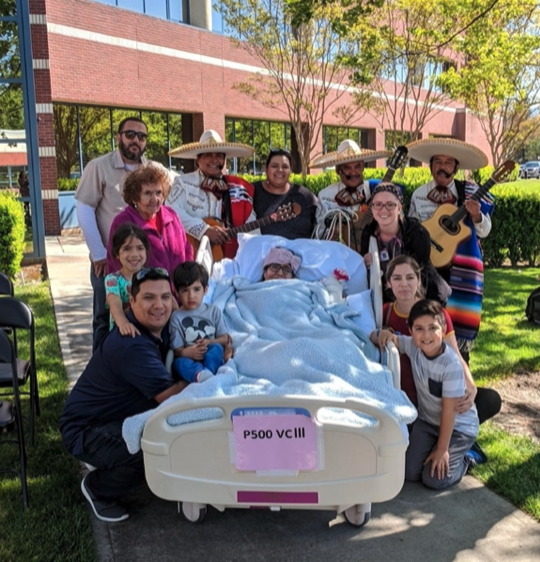 Wish: Mariachi trio concert outside the Hospital, May 2019. Photo credit: ValleyCare Charitable Foundation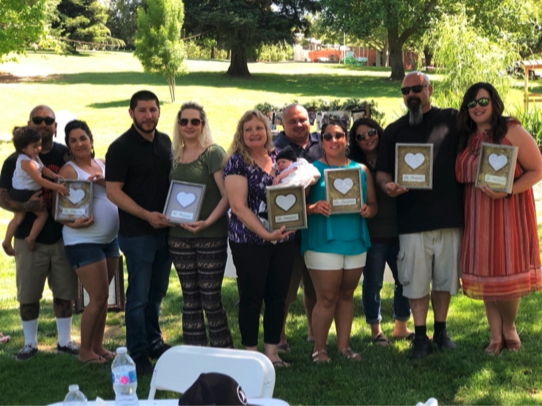 Wish: framed heartbeat keepsakes for a patient's family to remember him by. Photo credit: The Wish Project