ValleyCare Charitable Foundation Presents Award to Michael Callahan, Owner of Rubino and Ruby Hill Vineyards
For Immediate Release: January 5, 2016
Livermore, CA – ValleyCare Charitable Foundation Board of Directors has awarded Michael Callahan, owner of Rubino and Ruby Hill Vineyards with the first annual ValleyCare Charitable Foundation, "Follow Your Dream Award."
"Mike has provided tremendous support to ValleyCare Charitable Foundation," said Bob Shapiro, co-chair of the Foundation. "Not only has his winery hosted events for us, he has created a wine, called "Philanthropy." A portion of each bottle sold goes to ValleyCare Charitable Foundation." Rubino has hosted release parties which feature the wine and the Philanthropy cabernet sauvignon wine is available for purchase at both Rubino and Ruby Hill wineries in Pleasanton.
ValleyCare Charitable Foundation is a 501(c) (3) corporation with the sole purpose of raising funds for Stanford Health Care – ValleyCare. ValleyCare's Charitable Foundation has been generously supported by the Tri-Valley Community for over 50 years and is dedicated to keeping quality health care available to you and your family when you need it. Funds raised each year are vital for the continued delivery of state-of- the art health care you have come to expect and deserve. Through highly skilled physicians, nurses and staff, and state-of-the art technology, Stanford Health Care - ValleyCare offers a wide range of health care services at its Livermore, Pleasanton and Dublin medical facilities. Visit www.valleycare.com.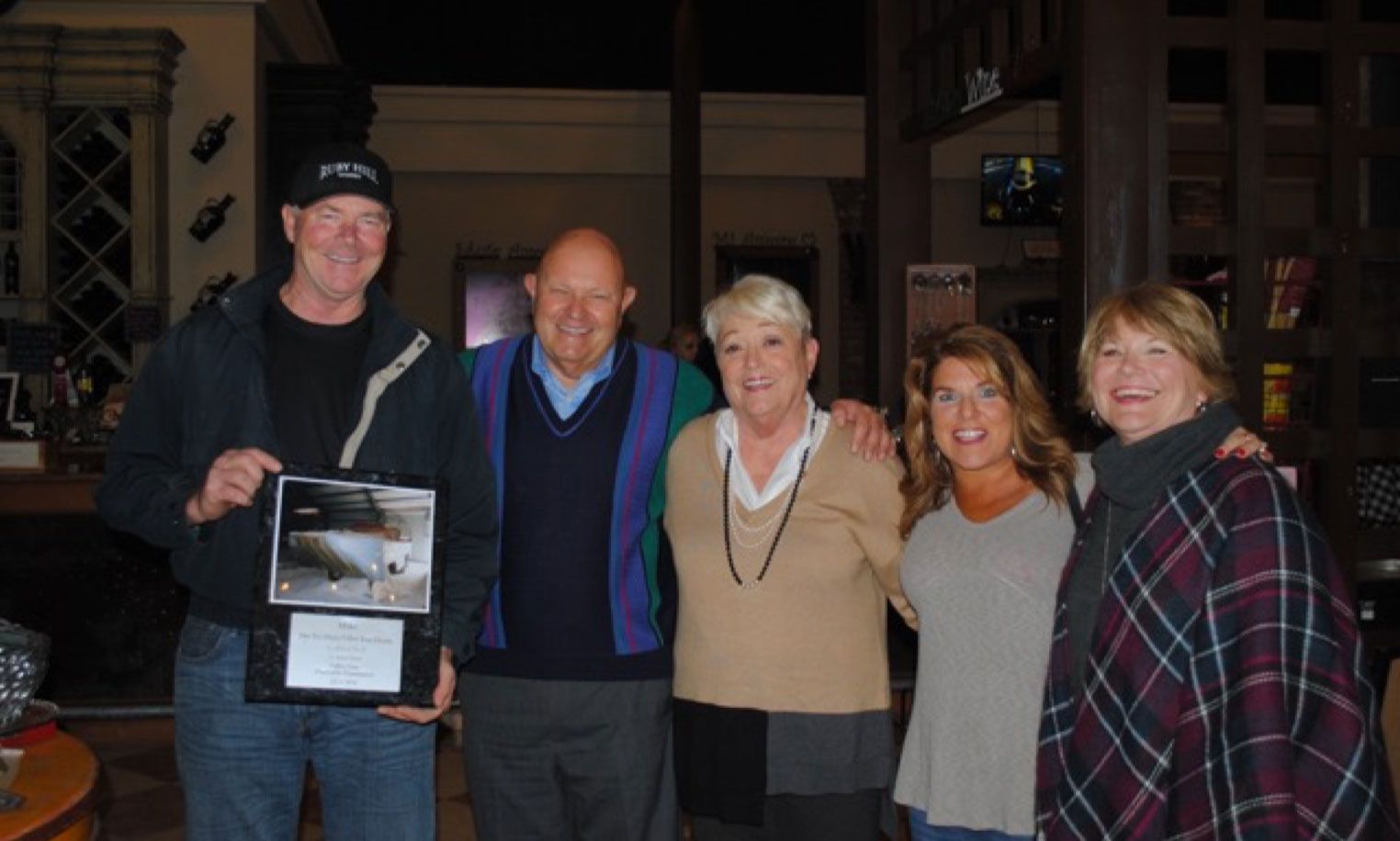 ValleyCare Charitable Foundation Board Members present Michael Callahan, owner of Rubino and Ruby Hill Wineries, the first annual "Follow Your Dream Award." Pictured from left are: Michael Callahan, Co-Chairs Bob and Joyce Shapiro, Board Members Frances Hewitt and Lori Arden.
Contact: Bob & Joyce Shapiro Co-Chairs
925-373-4560
charitablefoundation@valleycare.com