We have a new co-presented healthcare speaker series at the Bankhead Theater in Livermore. During LVPAC's 2019 – 2020 season, we will feature Stanford research professors and practitioners speaking on important and timely topics. 
PLEASE NOTE: 
ValleyCare Charitable Foundation is closely monitoring the outbreak of Novel Coronavirus (COVID-19) in our region. At this time, VCCF and LVPAC have not made decisions about the May program. Your safety and well-being are our top priorities, and we will take them, along with CDC and local health agency recommendations, into consideration when making our final decision.
---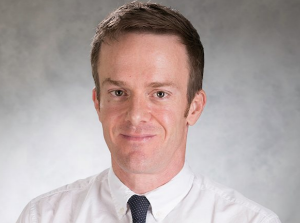 The Rise of Superbugs and Vaccine-Preventable Infections – Jake Scott, MD
Thursday, May 7, 2020 at 7:30 pm
Bay Area native, Stanford Clinical Assistant Professor, and a physician specializing in infectious diseases Dr. Jake Scott will discuss the various reasons why the world is seeing an alarming increase in the number of antibiotic-resistant organisms causing infection. Join us to learn what doctors, patients, and society can do to stem the rising tide of these superbugs. Dr. Scott, Co-Director of Antimicrobial Stewardship at Stanford Health Care – ValleyCare, will also touch upon the growing number of vaccine-preventable illnesses and try to shed light on common misconceptions and issues related to vaccines and infectious diseases.
---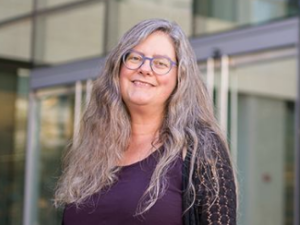 Previous Events:
The Aftermath of Stroke: Improving What Goes Right and Preventing What Goes Wrong – Marion Buckwalter, MD, PhD -January 9, 2020
Stanford neurointensivist and basic scientist Marion Buckwalter, MD, PhD, will discuss our understanding of the brain following a stroke. Since completing her medical training, she has worked as an ICU neurologist at Stanford, caring for stroke patients and serving as a co-Investigator on over 50 clinical stroke studies. Drawing on her decades of experience as a neurologist and her research on neuroinflammation and recovery from stroke, she will discuss what we know about what happens after a stroke, and go over the studies that are ongoing at Stanford's Stroke Recovery Program.
The Cutting-Edge Management of Concussion – September 12, 2019
Download the slides here from our event with Dr. Paulomi Kadakia Bhalla, Neurologist, and Shelby McGinnis, Physical Therapist specializing in concussions, discussing cutting-edge research on the diagnosis, pathophysiology, and management of concussion.
For more information on this topic, download and read these interesting opinion articles from Stanford Health Care - ValleyCare Hospitalists: 
Concussion and Seniors: What Patients and Providers Need to Know by Dr. Jeffrey Ketchersid.
Stay Current on Traumatic Brain Injury for Children and Teens by Dr. Alice Cha.