Monice Juan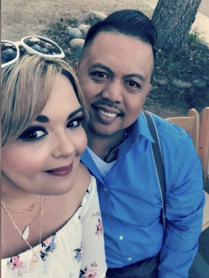 Monice Juan is incredibly grateful to be working with Stanford Health Care – ValleyCare's Physical and Sports Medicine (PSM) team -- so much so that she has generously chosen to pay it forward. The PSM team leaders really appreciate Monice's hard work and dedication, and they wanted to reward her with a special gift for Administrative Professionals Day. When they told her they were all going to pitch in to send her on a weekend trip to Reno, she politely requested they make a donation in her name to ValleyCare Charitable Foundation instead.
"I have been given so much love, support, guidance, and opportunities that I may not have received elsewhere," Monice explained. "With that said, as my gift, please write a check for a reasonable amount to the ValleyCare Charitable Foundation. I truly admire and appreciate all of their hard work and would love to give back to my work family."
Over her 14 years of employment, Monice has learned a lot about how ValleyCare Charitable Foundation (VCCF) supports Stanford Health Care – ValleyCare. Joe Carlucci, Director of Physical and Sports Medicine Services and a VCCF Board member, is proud to share the Charitable Foundation's efforts with his team. "I might speak about something from a Charitable Board meeting, or a fundraising effort, or encourage them to volunteer at VCCF events, letting them know about all the different areas besides ours that VCCF supports," he says.
Monice has been especially pleased to learn of all the ways in which funds raised by VCCF have supported the Physical and Sports Medicine department: from the concussion baseline program, to education in stroke rehabilitation, to equipment that supports stroke patients treated in their department, just to name a few.
"I enjoy following ValleyCare Charitable Foundation on Facebook and seeing how they are supporting Stanford Health Care – ValleyCare," Monice said. "So when the opportunity was presented to me, I wanted to show my own personal gratitude for VCCF's efforts in a way that would help others too."
(Monice is pictured above with her husband, James.)