Congregation Beth Emek 3rd Graders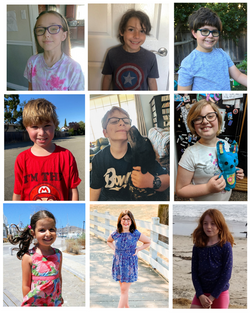 Tikkun olam – a Jewish phrase which means "repair of the world," and a concept to which Congregation Beth Emek is deeply committed. And the evidence shines through in the young people they are teaching. 
Every week, the students in the Beth Emek 3rd Grade Religious School Class bring their tzedakah, which translates to "charitable giving." As the collection grows over weeks and months, the children are given the task of choosing a charity to which they want to donate. "They typically like to give their money to medical or animal welfare causes," says their teacher, Robin Wood. "The students will spend a few weeks brainstorming, and then they can make presentations to the class, sharing their reasons for why a particular charity should be the next beneficiary." 
The suggested charities almost always have a personal connection for the student making the presentation: a sick relative or friend whose family is struggling, a local animal shelter. But this time the connection was something we have all shared, all over the world. "None of the students knew anyone who had contracted COVID-19," Robin explains, "but they knew it was out there and it was a big deal. They decided this time they wanted to help local coronavirus efforts." 
So the 3rd Graders directed a gift to ValleyCare Charitable Foundation, to support Stanford Health Care – ValleyCare's response to the COVID-19 pandemic, thus embodying tikkun olam and helping to repair a part of their world.