Ryan Ou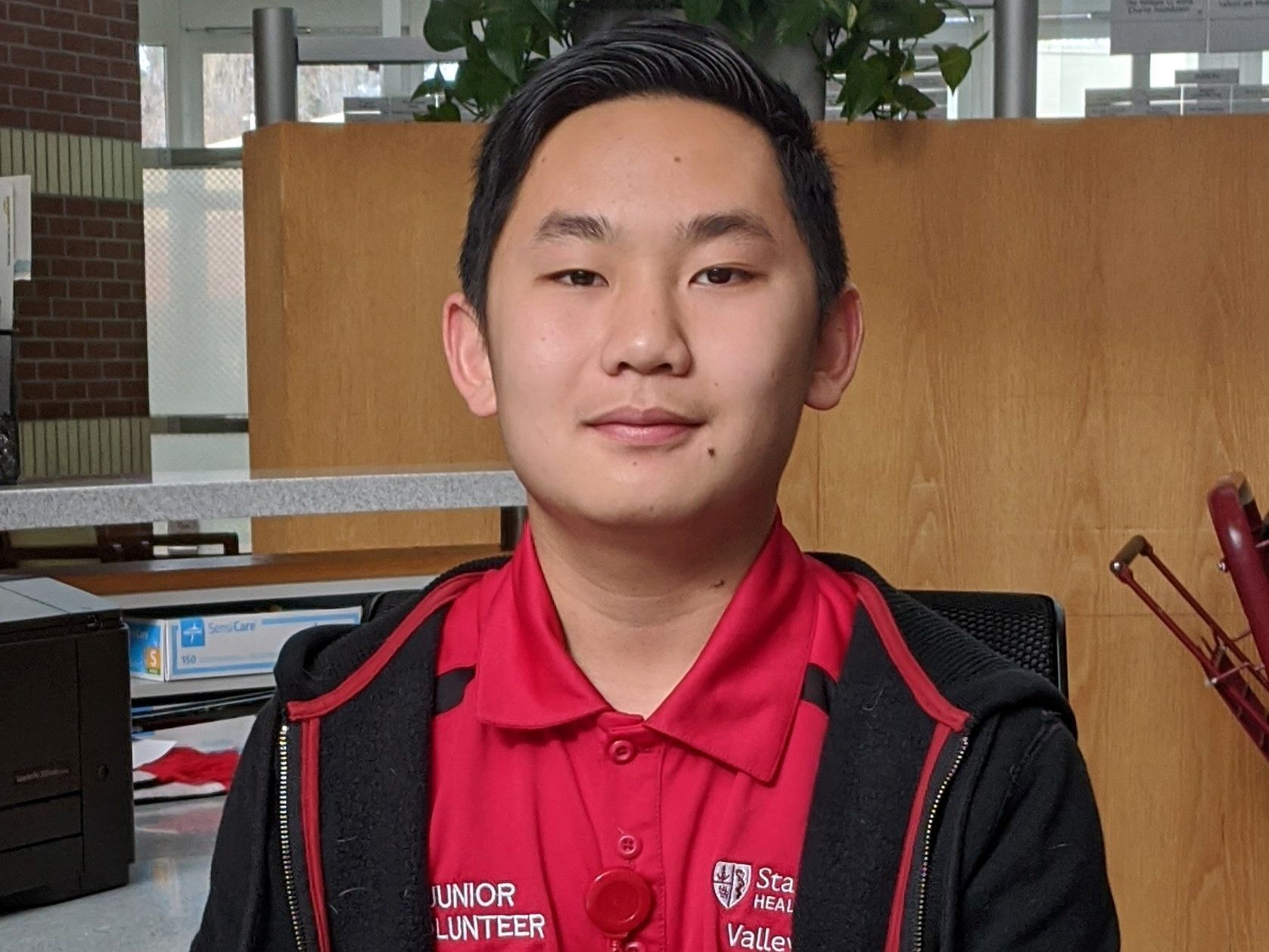 Ryan Ou is a Foothill High School student with a passion for service. For the past 3 years, he's dedicated his weekends to helping patients and their loved ones at Stanford Health Care – ValleyCare's front desk, as one of their junior volunteers. His experience as a volunteer gave him the confidence to seek out other ways to help people. In doing so, he began working part-time as a Kumon tutor, where he helps students succeed in their studies. In December of 2019 Ryan made a donation from his earnings as a tutor to the Greatest Need Fund, to support the Hospital's programs and services. Amid the COVID-19 crisis, Ryan has made another donation.
When we asked Ryan what motivated him to give this gift to ValleyCare Charitable Foundation, he answered, "I was motivated to make this gift because I wanted to help this hospital more, and I didn't know how yet. Afterward, when I started working at Kumon, I was able to earn some money. With that money, I realized that making a donation to ValleyCare would be a great way to help. I chose to give to ValleyCare because I felt very lucky to have a position here as a volunteer and I'm appreciative of this opportunity. I enjoy being able to work with the nurses and doctors who work at the Hospital. They are all very kind, professional, and inspiring, and they make me want to become a doctor one day. I wanted to be able to give back to ValleyCare, so I decided to make a donation."
As a young donor and junior volunteer, Ryan is a testament that you are never too young to make a difference in your community.