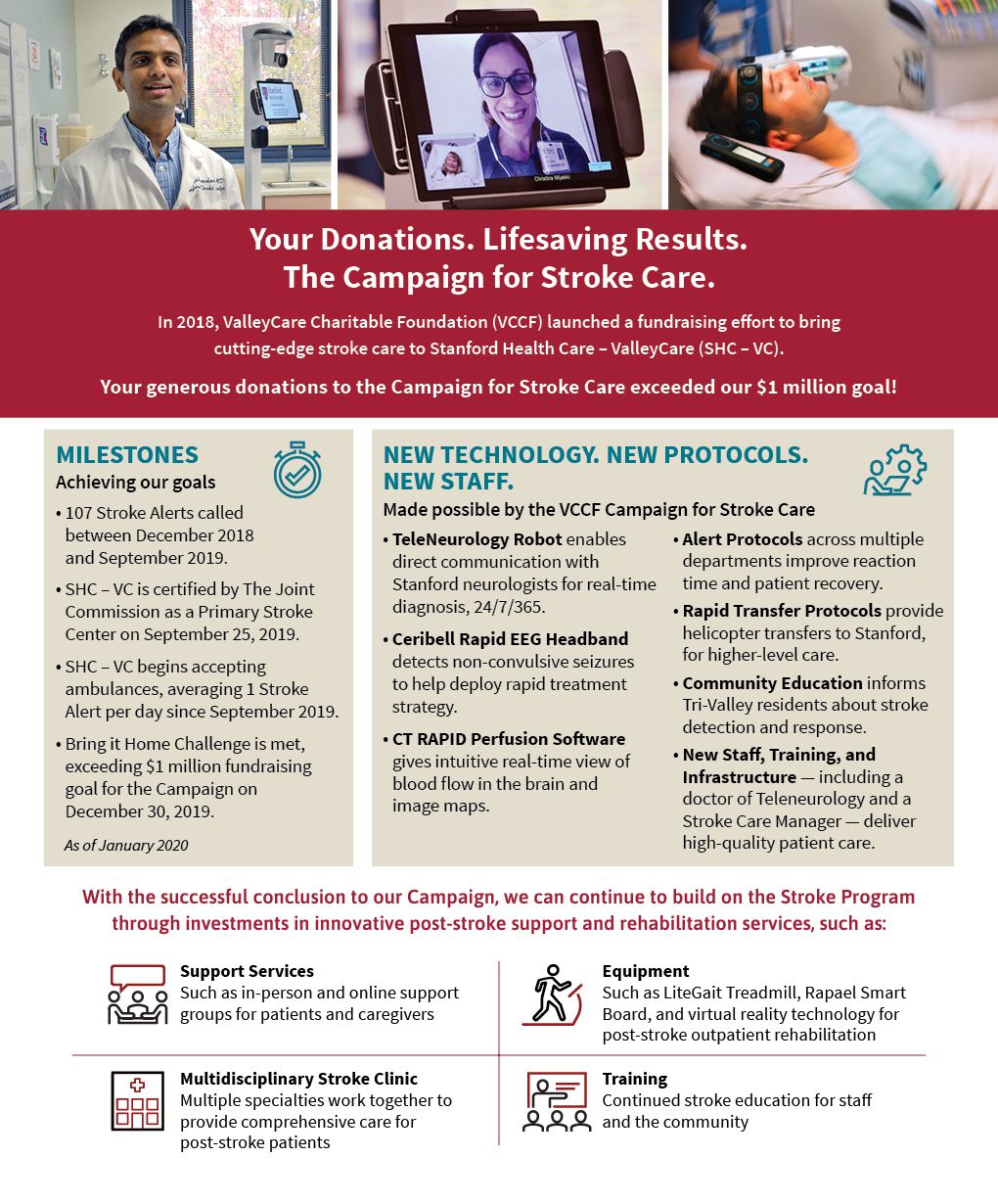 Special thanks to Lynn and Joan Seppala and Don and Sharon Ritchey for their generous contributions and matching gifts.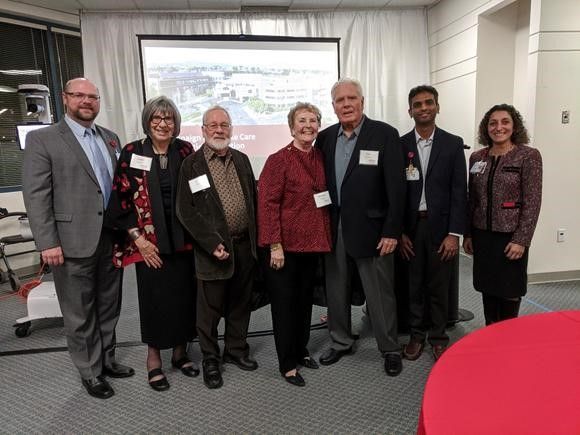 (Pictured from left to right: Rick Shumway, CEO and President of Stanford Health Care – ValleyCare; Bring it Home Challenge Co-Sponsors: Joan Seppala, Lynn Seppala, Sharon Ritchey, and Don Ritchey; Dr. Prashanth Krishnamohan, Medical Director of Neurology and Stroke Program, Stanford Health Care – ValleyCare, and Clinical Assistant Professor of Neurology, Stanford University; and Shaké Sulikyan, President, ValleyCare Charitable Foundation. Photo Credit: Gayle Cowan)
---
Read about the Campaign's successful conclusion and how it's already improving outcomes for stroke patients in our community in The Independent.
Get an update on our application process as a Certified Primary Stroke Center in The Independent and the Hacienda Pulse Newsletter.
Read this Independent article about our TeleNeurology and Stroke Alerts services going live. 
You can also download and listen to Dr. Krishnamohan, Director of Neurology at Stanford Health Care – ValleyCare, and Shaké Sulikyan, VCCF's Executive Director, discuss this critical program on Hometown Radio.
Watch this video from TV30's Conversations with Mel McKay with Shake Sulikyan and Paulomi Kadakia Bhalla, M.D.​​​​ speaking with Mel about the stroke care program.
Watch this moving video about a very personal gift to launch the certified stroke program.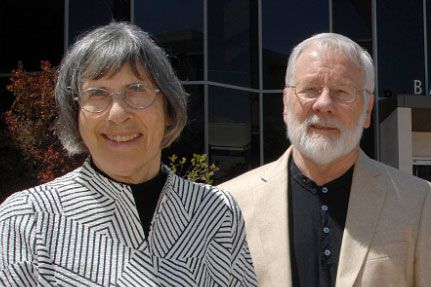 To donate by check, please make your check out to ValleyCare Charitable Foundation, write "stroke" on the memo line, and mail it to:
ValleyCare Charitable Foundation
1111 E. Stanley Boulevard
Livermore, CA 94550
We also accept IRA rollovers and stock gifts; call us at 925-373-4560 to learn more.
Photos courtesy of The Independent.