Thank you and Farewell from Shaké Sulikyan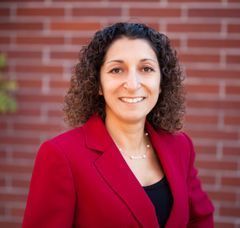 Dear Friends,
I hope this finds you doing well.
Friday, June 25, will be my last day with ValleyCare Charitable Foundation (VCCF). As I reflect on my nearly five-and-a-half-year tenure as President & Executive Director of VCCF, I feel honored to have had the opportunity to work with you and others in our community to advance VCCF's work of fostering health, building community, and saving lives.
Together we've funded pioneering programs, cutting-edge services, state-of-the-art equipment and technology, financial assistance programs for patients in need, and much, much more. With your help, we completed the Hospital's largest fundraising campaign in the shortest amount of time in its 60-year history. I am proud of all we've accomplished in helping to ensure the Tri-Valley has access to world-class care close to home by providing ongoing funding to our local Hospital, Stanford Health Care – ValleyCare, and its innovative medical programs and services.
As I prepare for my transition, our Board of Trustees is preparing for the potential merger of VCCF with the Hospital (please visit givevalleycare.org/merger for more information). We are proud of all that VCCF has accomplished over the years and believe this merger will help our community raise even more money to continue to bring vital programs and services close to home.
You have been an incredible partner and champion of VCCF over the years; I know you will remain a supporter of the Hospital as it meets the healthcare needs of the growing Tri-Valley community.
On a personal note, my family and I will remain residents of the Tri-Valley; I look forward to seeing you in and around the community. Until then, I wish you and your loved ones good health and days filled with joy and resilience.
With gratitude,
Shaké Sulikyan